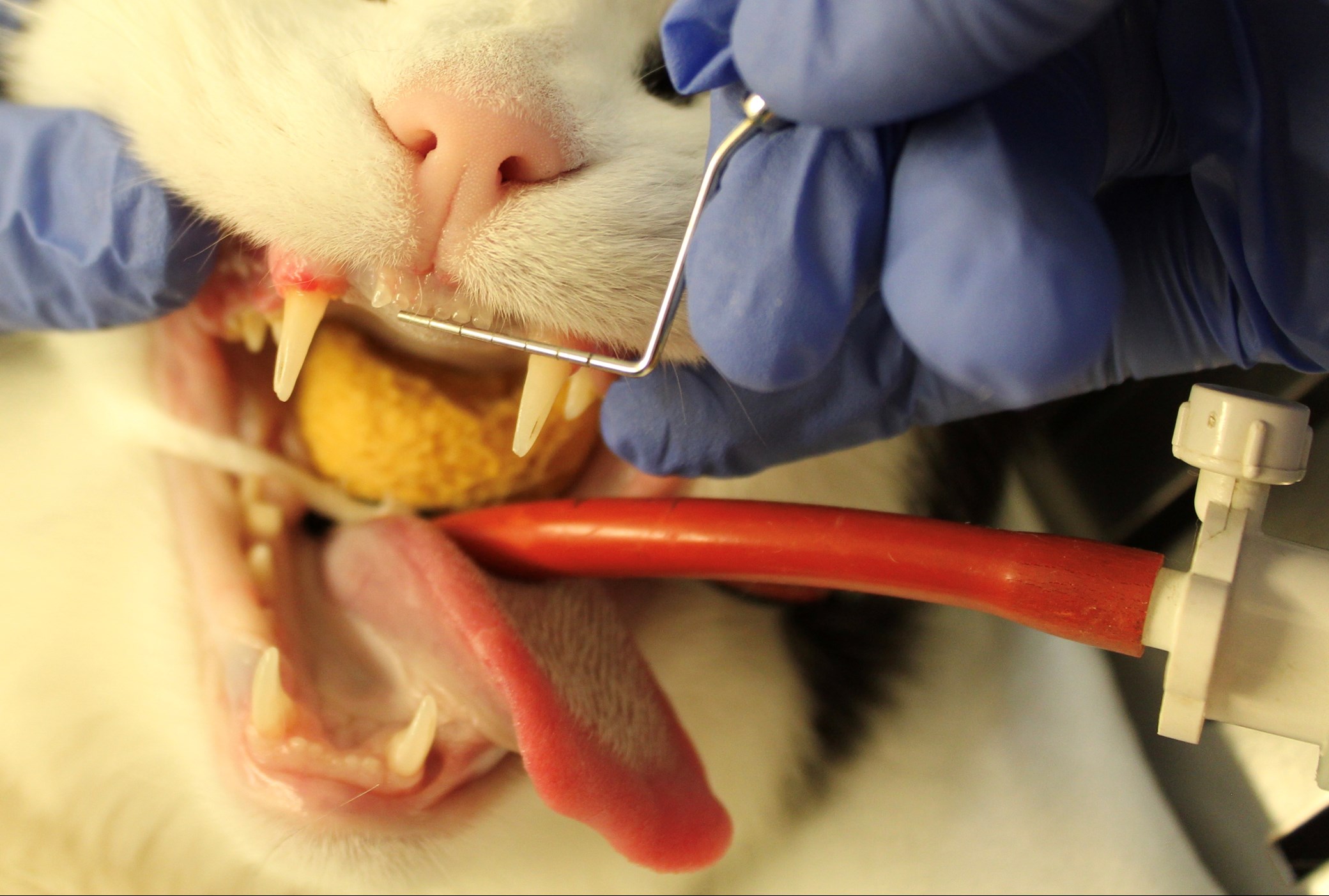 Dentistry
Unfortunately, dental disease is very common in pets, so it's important to keep a close eye on our pet's teeth. Annual vaccination consultations provide a great opportunity for the vet to check teeth.
During our free monthly kitten and puppy checks, the vet will regularly check teeth, to catch any potential development issues. Any simple treatment is then usually addressed at the same time as neutering.
Once tartar develops, it can be difficult to remove manually, so, if it is warranted, the vet may recommend a dental procedure. This is usually done under a light anaesthetic, where an ultrasonic cleaner is used to remove tartar. If dental disease is fairly advanced, we may recommend dental x-rays or a tooth extraction. There are some feline conditions which may require tooth extractions, such as; feline stomatitis/gingivitis, complex and feline resorptive lesions.
As well as routine dental care like cleaning, polishing and extractions, we also offer specialist services such as; root canals, fillings and implants.
Our state-of-the-art dental equipment includes an air powered unit, of the highest quality. This enables us to perform a scale, polish, X-ray or extraction easily and effectively, minimizing anaesthetic time and any potential complications. All our anaesthetic procedures are monitored to the highest level of standards, to ensure a safe, smooth procedure and recovery.
Once the teeth are clean, your vet will be able to advise on the best prevention strategies such as; introducing dry food and regular brushing with the appropriate tooth paste.
It may be worth considering one of our Voo Healthcare Plans, to provide essential dental care in the most cost effective way possible.