Pyrford
Welcome to our Pyrford practice, located in Marshall Parade on Coldharbour Road, close to the Village Hall and Primary School. Local clients often walk to the practice, there's ample parking in the shopping parade, and bus stops are just a short walk away.
Our Pyrford practice is one of our more recent locations, on the site of the old Lloyds Pharmacy. It has undergone an extensive conversion and refurbishment, and now includes an operating theatre, consulting room, the latest, up-to-date diagnostic equipment and comfortable kennels.
Continuous investment is made to better support our highly experienced team, to enable us to offer world-class general, primary, consultation, diagnostic, surgical and specialist services and the very best of care for you and your pets.
For more complex cases, surgeries, specialist and 24hr emergency care, we may treat your pet in our near-by hospital in Surbiton. Complimentary transport is available, if needed.
The clinic is now open and we look forward to welcoming you to our open dates at the end of June, (please see our Pyrford Facebook Page for more details).
Address
Voo Vets Pyrford
8 Marshall Parade, Coldharbour Road, Woking, Surrey. GU22 8SW Tel: 01932 800575 Email: pyrford@welovevoo.com
Opening Times
| | |
| --- | --- |
| Mon | 09.00 am - 18.30 pm |
| Tue | 09.00 am - 18.30 pm |
| Wed | 09.00 am - 18.30 pm |
| Thu | 09.00 am - 18.30 pm |
| Fri | 09.00 am - 18.30 pm |
| Sat | 09:00am-10:30am |
| Sun | |
24Hr Emergency Number:
07714 295844
Appointment
Meet The Team
Cherrie Lee
Veterinary Surgeon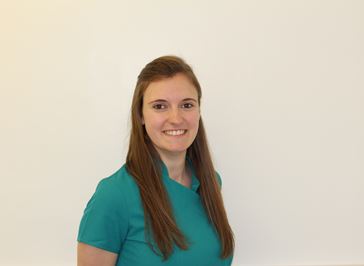 Georgina Catlow
Associate Veterinary Surgeon
After studying veterinary medicine at Bristol University, I worked as a small animal and equine vet in South Wales before moving back to be nearer my family in Surrey. I have really enjoyed becoming part of the Voo team because there is such a strong team spirit and wealth of knowledge.
I really enjoy all aspects of veterinary medicine, however the two areas I find the most interesting are surgery and cardiology. By having our own specialists, we provide the best possible care for all our patients. Our amazing reception and nursing teams are always on hand to provide support and to answer any questions our clients may have.
Outside of work I enjoy playing hockey and tennis. I also love photography, particularly of animals and wildlife.
Hayley Dent Registered Veterinary Nurse
Senior Veterinary Nurse
I joined the Voo team in 2012, after completing a BTEC and then my nursing diploma.
I love working with a team who always goes the extra mile to provide excellent treatment, to ensure the best possible outcomes for our patients. As a senior qualified nurse, I am also responsible for quality assurance, training and development of the nursing team, to the highest of standards. 
I enjoy all aspects of general nursing but am especially passionate about hospital care and emergency stabilisation. Veterinary nursing is something I have always wanted to do and I love spending time and creating bonds with the pets we care for.
Amber Creevey
Trainee Veterinary Nurse
I am a Trainee vet nurse at the Cobham and Pyrford practices.
My favourite part of my role is building a bond with both patients and their owners, it's really rewarding being able to help treat pets for the condition they came in for whilst building a bond along the way.
Voo provides excellent care for the pets they treat because we always consider every option to treat each pet as an individual. It's great that we have both a primary and specialist team meaning that we do not refer externally.
After completing my A-levels I worked as a groom on a livery yard however I have always wanted to go into veterinary nursing.
I loan a very cheeky horse called Wenger that I enjoy hacking out with.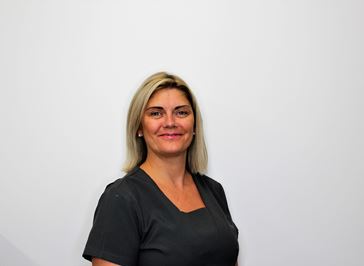 Julie McKivor
Customer Care Receptionist
My career has always been in customer service and I'm really excited to have joined Voo as a member of the Pyrford team. It's fantastic to be part of such a highly motivated team, who really cares about our clients and patients.
We believe continuity of care is very important, as this enables us to develop a real bond of trust with pets and owners. No matter how knowledgeable and experienced, Voo supports every member of the team with an ongoing training and development program, to ensure we provide a five star service, in every aspect of our clinical care and customer service.
I particularly enjoy meeting our clients and patients and being able to make a difference in the local community. It's very rewarding to see pets who are unwell, recover, and to help build confidence in nervous patients, who are encouraged to pop in to see us regularly, for a bit of fuss and a treat.
I'm originally from Dublin, however I have lived in Surrey for seven years and as a Pyrford resident for the last two years. I have two, almost grown up children, and a lovely 16 month old Cavachon called Belle.
Services
Free 2nd opinion?
If, on the rare occasion, you're unsure about a diagnosis, we offer a free 2nd opinion with one of our specialist team
What to know more?
Simply click the button below and we'll contact you to understand how we may help you and your pet