Ripley
Welcome to our Ripley practice, located on the High Street, opposite The Surrey Car Company and adjacent to The Half Moon Pub. Local clients often walk to the practice, parking is available in the public car park by The Green, and bus stops are just a short walk away.
Ripley is one of our more recent practice locations, opened in 2012. There are a lot of local memories attached to this practice, previously a saddlery and a jewellers. Much care was given to sympathetically restore, renovate and convert this little gem of local history, to try to respect and retain as many original features as possible. We hope our practice still reflects the character of this lovely village, in the heart of Surrey.
Our Ripley practice offers consulting and minor procedure services. As you help us to grow our Ripley practice, our plan is to further invest in developing additional on-site services and facilities. However, in the meantime, surgeries and diagnostic procedures are performed by the same team, at our Cobham practice, which has the latest operating theatres, diagnostic equipment and comfortable kennels.
Continuous investment is made to better support our highly experienced team, to enable us to offer world-class general, primary, consultation, diagnostic, surgical, advanced care services and the very best of care for you and your pets. For more complex cases, surgeries, advanced care and 24hr emergency care, we may treat your pet in our near-by hospital in Surbiton. Complimentary transport is available, if needed, to Cobham and/or Surbiton.
Address
Voo Vets Ripley
The Old Saddlery, High Street, Ripley, Surrey. GU23 6AN Tel: 01483 222212 Email: ripley@welovevoo.com
Opening Times
| | |
| --- | --- |
| Mon | 9:00am - 6:30pm |
| Tue | 9:00am - 6:30pm |
| Wed | 9:00am - 6:30pm |
| Thu | 9:00am - 6:30pm |
| Fri | 9:00am - 6:30pm |
| Sat | 11:00am-12:30pm |
| Sun | Closed |
24Hr Emergency Number:
07714 295844
Meet The Team
Rachel Harris
Senior Veterinary Surgeon
Since the age of 6, I have always wanted to be a vet and I don't think I even considered another career. I graduated from the Royal Veterinary College in 2008 and after one year in mixed practice, I decided to live and work near where I grew up, in Surrey.
As a senior veterinary surgeon, I ensure quality standards across the team, and train and develop each member of the team, encouraging and supporting them to reach their highest potential.
I am also responsible for the more complicated cases and love seeing second opinions. With the advanced care services we offer it is so rewarding helping clients who want or need that extra level of care. I have interests in brachycephalic dogs (especially Bulldogs), dermatology and infectious diseases. We have a great team here and always do our best to create a lasting, personal touch. 
I love animals and have a lovable Labrador called Dudley and a French Bulldog called Elfa. I also have a horse called Wi, who I spend time with eventing competitively.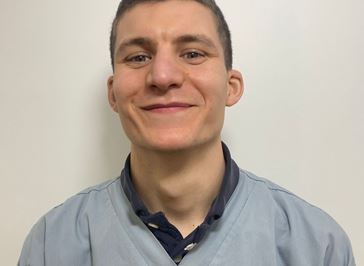 David Tomkins BVetMed MRCVS
Veterinary Surgeon
I graduated from the Royal Veterinary College in 2020, joining Voo Vets as a six-month graduate; I am now on the pathway to becoming a senior vet.
As I am originally from Surrey and decided to stay close to home, I travel frequently and easily between the three Surrey practices: Ripley, Cobham and Pyrford, to carry out procedures and to provide support to the team.
In my free time I study Italian, which is partially funded by my CPD allowance. I have always loved and cared for animals, and now enjoy the company of two Horsefield tortoises, and a very adorable family Labrador, called Benji.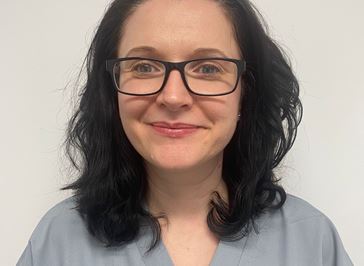 Carmen Dougherty MRCVS
Veterinary Surgeon
When I was about 5 years old, I was asking my parents a lot of medical questions, my mother offered me a book… it was about dogs. This is when I discovered veterinary medicine and I've realised that I wanted to be a veterinarian. 
I have graduated in 2006 and went on to study for 2 further years, specialising in parasitic diseases in small animals. 
Veterinary medicine is a great profession with an enormous amount of satisfaction and here at Voo Vets we pride ourselves on providing care to your pets and supporting our clients. I am also supporting and training our staff like vet graduates and student vet nurses. 
Outside of work, I love traveling abroad with my husband and son, cooking, baking, nature walks oh and buying shoes.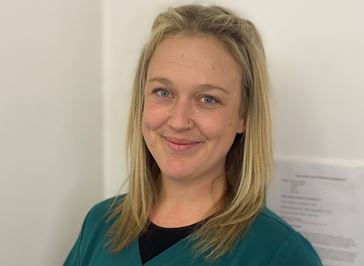 Hayley Dent Registered Veterinary Nurse
Senior Veterinary Nurse and Nursing training Manager
I joined Voo in 2012, where I enrolled into the apprenticeship scheme to become a veterinary nurse. Once qualified, I was able to work my way up within the company due to their amazing development pathways available. 
Our support network is an integral part of Voo and as a line manager, I strive to support the team with frequent discussions and career progression opportunities. They are not just my colleagues, but my work family and are a huge part in the enjoyment of my job over the many years. 
Outside of work, I am the owner of two dogs (Lola and Abu) and 3 cats (O'Malley, Binx and Potato). I have always loved being around animals and am grateful for the opportunities voo has provided me with.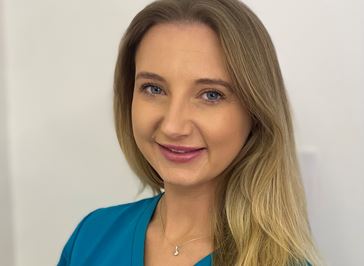 Jessica Gontar
Student Veterinary Nurse
I joined Voo back in 2019. In this time, I have enrolled into their veterinary nurse apprenticeship which has slowed me to progress in my practical skills. Voo has given me exposure to different area within veterinary medicine, routine and specialist procedures, CT and ultrasound imaging and hydrotherapy/physiotherapy. 
As a student I am allocated time within my work to focus on my studies and have continued support from my clinical coach. 
Outside of work I have 2 cats (Oscar and Louie) who are both very naughty and have paid a visit themselves to Voo!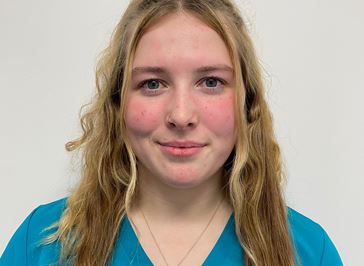 Jasmyn Weeks
Animal Nursing Assistant
When Voo offered me an apprenticeship in veterinary nursing, I jumped at the opportunity.  I have learnt so much since I started in September 2022.  
My colleagues are really helpful and involve me in a wide variety of work and it has been a pleasure to be working so closely with such lovely and knowledgable people that put in so much time and care into each individual patient.
What I like is being able to work across different locations and no day is the same.  I feel I have learnt a lot in a short time and am happy that I chose an apprenticeship over university as would never have gained so much experience in such a short time. I have a particular interest in diagnostic imaging and am developing my knowledge in that area.  
I have always had a wide array of pets including rats, pygmy hedgehogs, dogs, horses and a bearded dragon. Outside, of work I spend a lot of time with my 3 horses and enjoy producing and competing.  Working with animals was always something I knew I would do but after gaining valuable work experience in the vets I knew that vet nursing was the field for me.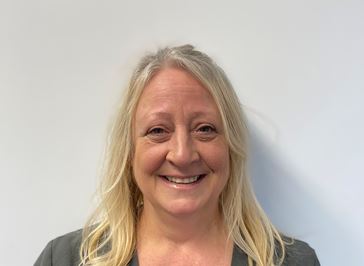 Jane Winter
Customer Service and Site Manager
I joined Voo in June 2022 as a customer service manager at our Cobham Branch.  The favourite part of my role is the daily interaction with our customers, assisting them with questions, care for their pets, insurances, and any concerns that they may have.  The team and company support is fantastic and with training, I am currently on a pathway for a role as a site manager.
Outside of work I enjoy decorating and upcycling vintage furniture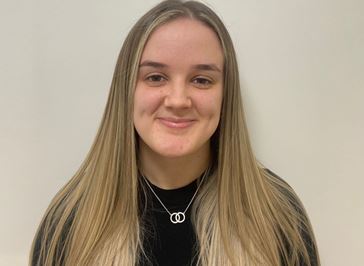 Chelsey Bennett
Customer Care Advisor
I have been working for Voo, as a receptionist, since October 2022. I had previously worked in customer service for 3 years and I knew I wanted to stay within that industry, but I have always had a huge passion for animals, so now I have the best of both worlds.
I love working with a team of people that always strive to give the best possible care to all of our patients and provide a great support network for our clients. I am based in Surrey, mostly Ripley and Pyrford, and it is so nice having built up such a great relationship with our clients already! 
At home, I have 5 pets. Our cat, Fifi, had a litter of kittens in 2020 and we couldn't bare to rehome them all, so we decided to keep two and we named them Lilo and Mo. We have also, just recently, welcomed 2 rabbits into our family; Sooty and Sweep.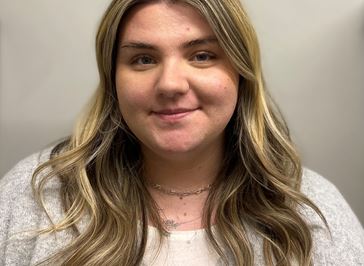 Abi Reigate
Customer Care Advisor
I'm one of the customer care adviser for surrey clinics. What I like most about my job role, is meeting the clients and their adorable pets. Building up relationships and telling them all what Voo has to offer as an independent practice. 
I enjoy seeing the animals through out their recovery and the amazing work Voo provides for them. 
Outside of work I have two Guinea pigs (poppy and Pippa) who I adore. 
Services