Surbiton Hospital
Welcome to our flagship veterinary practice and hospital, located in Surbiton town centre, opposite Waitrose. The practice is easily accessible by car and has off-street parking to the front and rear. The railway station and various bus stops are only a short walk away.
The Surbiton practice has a busy general, primary care service with a fascinating history, which dates back to the early 1890s. Records show not only the continued evolution of veterinary medicine, but the generations of families and their pets cared for over the last 100 years to the present day. We are honoured to continue to be the family vet, of so many generations.
The refurbishment in 2015 and extension in 2016, enabled us to sympathetically convert the practice into a veterinary hospital, with state of the art facilities. Continuous investment is made to better support our highly experienced team, to enable us to offer world-class, general, primary, specialist, 24hr emergency services and the very best of care for you and your pets.
Our general, primary care team looks after you and your pets' everyday needs, or you may come to our hospital for more specialised treatment and care. In the event of an emergency, or if you are worried about your pet, it doesn't matter whether you are registered with another practice, please don't hesitate to call us on 07714 2958442, to reach our dedicated, 24hr emergency care team.
Address
Voo Vets Surbiton Hospital
30 Claremont Road, Surbiton, Surrey. KT6 4RF Tel: 020 8399 6666 Email: surbiton@welovevoo.com
Opening Times
| | |
| --- | --- |
| Mon | 8:30am - 7:00pm |
| Tue | 8:30am - 7:00pm |
| Wed | 8:30am - 7:00pm |
| Thu | 8:30am - 7:00pm |
| Fri | 8:30am - 7:00pm |
| Sat | 9:00am - 1:00pm |
| Sun | Closed |
24Hr Emergency Number:
07714 295844
Appointment
To request an appointment online, please use the form below. We will respond within 24 hours.
Meet The Team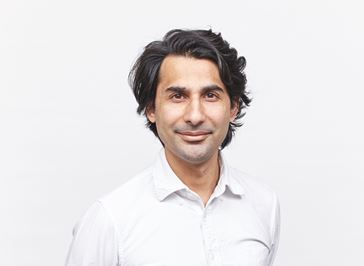 Kavit Manro
Veterinary Surgeon And Owner
I love the group of practices we have created. I really enjoy working with people and pets alike. I have always appreciated the bond families have with their pet, which is one of the reasons we have worked so hard to create a great group of practices. I wanted to be a vet since I was a teenager. I graduated from the Royal Veterinary College in 2004 and joined the family business, working alongside my father. I completed my RCVS Certificate in Surgery in 2009 and have since developed a team of specialists, and a 24hr emergency and hospital team, to compliment the high standard of work we provide across our primary care practices. 
I am based at Surbiton and I visit each practice regularly, for meetings, and to support the team with training and development. I am available for primary care consultations and am part of the specialist surgical team. I perform a wide range of specialist surgeries, and I particularly enjoy reconstructive and minimally invasive surgeries, such as endoscopic/laparoscopic (key-hole) techniques. A hugely rewarding part of our work is to help pets who need a second opinion, as our specialists can often really help. Surgery for pet owners is always a little worrying, but I hope our support and understanding, makes the process as easy and stress-free as possible. 
I know your pets will be in the safest of hands with us. We have a friendly, knowledgeable and experienced team, who really care about our clients and the patients we treat, which makes coming to work even more enjoyable.
The Manro family has a dog - Bagel The Beagle, who visits the Surbiton practice and will often be found greeting all our clients and patients, alongside the team.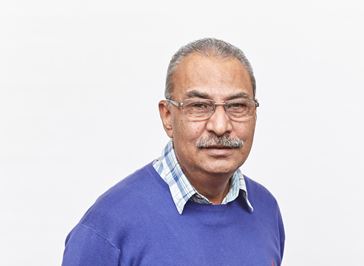 Anoop Manro
Senior Veterinary Surgeon And Owner
I graduated in 1975 and started working as a vet in Surbiton in 1978, when the practice was known as Henderson and Keywood. Even then it was one of the most advanced practices in the area, it was one of the first Surrey practices to purchase an X-ray machine and surrounding vets would arrive with pets to X-ray!
Today we are still one of the most advanced practices. The new extension, refurbishment and investment in state-of-the-art facilities and equipment at our Surbiton Hospital, further supports our approach to integrated veterinary medicine, offering primary, specialist, 24hr emergency and hospital care.
One of the most important aspects of our role is creating a personal touch. Getting to know our clients and patients well is what I have enjoyed most, and even as the group has grown, this remains true. Veterinary medicine has become more and more advanced over the years and every practice is set-up to deliver the highest standards of care with ease.
I have a special interest in general surgery, cardiology and feline medicine and have undertaken many courses over the years. I am also qualified in veterinary acupuncture, which can be a useful, complimentary treatment for many conditions.
The Manro family has a dog - Bagel The Beagle, who visits the Surbiton practice and will often be found greeting all our clients and patients, alongside the team.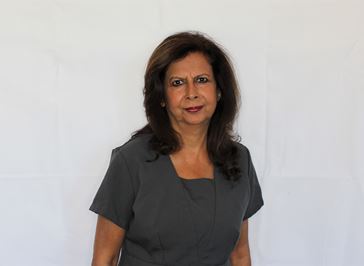 Ritu Manro
Referrals Manager
I started working in Surbiton in 2004, after my son, Kavit, said I was good with people and could help with reception. I have really enjoyed the role ever since I started.
The group has grown considerably, but we maintain our friendly, approachable and personal service. I am responsible for patient transfers into the hospital and the co-ordination of the specialist team that works here, alongside the primary, 24hr emergency and hospital care team.
I understand how distressing it is when pets are unwell and need hospitalisation or specialist attention. I am here to support and ease the process and keep all our clients informed on their pet's progress throughout their treatment plan.
I know that our team will give your pet the very best of care and we are here to help whenever we are needed, round the clock. This is something I am very proud of. 
The Manro family has a dog - Bagel The Beagle, who visits the Surbiton practice and will often be found greeting all our clients and patients, alongside the team.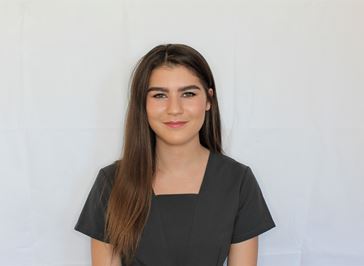 Zoe Blackmore
Referrals Customer Services Manager
A large part of my role is supporting our inpatient team, meaning that I see some of our most poorly patients, it is so rewarding to see the amazing work that all the team do in the journey from hospitalisation to the patient returning home happy and healthy.
I love getting to know our clients and their pets, supporting them through naturally stressful times is a really important aspect of my role.
I find it fascinating to watch surgeries and I have learnt so much working here. I have always had an interest in animals and chose to study Zoology for my university degree.
I have a 10 year old Russian blue called Socks. He is constantly getting into fights with other cats but is very affectionate to people!
Services
Free 2nd opinion?
If, on the rare occasion, you're unsure about a diagnosis, we offer a free 2nd opinion with one of our specialist team
What to know more?
Simply click the button below and we'll contact you to understand how we may help you and your pet