Surbiton Hospital
Welcome to our flagship veterinary practice and hospital, located in Surbiton town centre, opposite Waitrose. The practice is easily accessible by car and has off-street parking to the front and rear. The railway station and various bus stops are only a short walk away.
The Surbiton practice has a busy general, primary care service with a fascinating history, which dates back to the early 1890s. Records show not only the continued evolution of veterinary medicine, but the generations of families and their pets cared for over the last 100 years to the present day. We are honoured to continue to be the family vet, of so many generations.
The refurbishment in 2015 and extension in 2016, enabled us to sympathetically convert the practice into a veterinary hospital, with state of the art facilities. Continuous investment is made to better support our highly experienced team, to enable us to offer world-class, general, primary, specialist, 24hr emergency services and the very best of care for you and your pets.
Our general, primary care team looks after you and your pets' everyday needs, or you may come to our hospital for more specialised treatment and care. In the event of an emergency, or if you are worried about your pet, it doesn't matter whether you are registered with another practice, please don't hesitate to call us on 07714 2958442, to reach our dedicated, 24hr emergency care team.
Address
Voo Vets Surbiton Hospital
30 Claremont Road, Surbiton, Surrey. KT6 4RF Tel: 020 8399 6666 Email: surbiton@welovevoo.com
Opening Times
| | |
| --- | --- |
| Mon | 8:30am - 7:00pm |
| Tue | 8:30am - 7:00pm |
| Wed | 8:30am - 7:00pm |
| Thu | 8:30am - 7:00pm |
| Fri | 8:30am - 7:00pm |
| Sat | 9:00am - 1:00pm |
| Sun | Closed |
24Hr Emergency Number:
07714 295844
Appointment
To request an appointment online, please use the form below. We will respond within 24 hours.
Meet The Team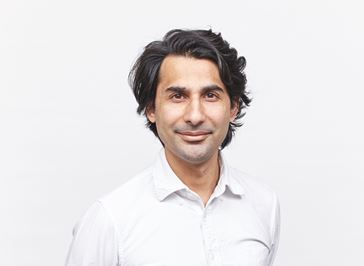 Kavit Manro
Veterinary Surgeon And Owner
I love the group of practices we have created. I really enjoy working with people and pets alike. I have always appreciated the bond families have with their pet, which is one of the reasons we have worked so hard to create a great group of practices. I wanted to be a vet since I was a teenager. I graduated from the Royal Veterinary College in 2004 and joined the family business, working alongside my father. I completed my RCVS Certificate in Surgery in 2009 and have since developed a team of specialists, and a 24hr emergency and hospital team, to compliment the high standard of work we provide across our primary care practices. 
I am based at Surbiton and I visit each practice regularly, for meetings, and to support the team with training and development. I am available for primary care consultations and am part of the specialist surgical team. I perform a wide range of specialist surgeries, and I particularly enjoy reconstructive and minimally invasive surgeries, such as endoscopic/laparoscopic (key-hole) techniques. A hugely rewarding part of our work is to help pets who need a second opinion, as our specialists can often really help. Surgery for pet owners is always a little worrying, but I hope our support and understanding, makes the process as easy and stress-free as possible. 
I know your pets will be in the safest of hands with us. We have a friendly, knowledgeable and experienced team, who really care about our clients and the patients we treat, which makes coming to work even more enjoyable.
The Manro family has a dog - Bagel The Beagle, who visits the Surbiton practice and will often be found greeting all our clients and patients, alongside the team.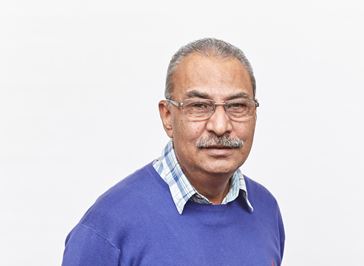 Anoop Manro
Senior Veterinary Surgeon And Owner
I graduated in 1975 and started working as a vet in Surbiton in 1978, when the practice was known as Henderson and Keywood. Even then it was one of the most advanced practices in the area, it was one of the first Surrey practices to purchase an X-ray machine and surrounding vets would arrive with pets to X-ray!
Today we are still one of the most advanced practices. The new extension, refurbishment and investment in state-of-the-art facilities and equipment at our Surbiton Hospital, further supports our approach to integrated veterinary medicine, offering primary, specialist, 24hr emergency and hospital care.
One of the most important aspects of our role is creating a personal touch. Getting to know our clients and patients well is what I have enjoyed most, and even as the group has grown, this remains true. Veterinary medicine has become more and more advanced over the years and every practice is set-up to deliver the highest standards of care with ease.
I have a special interest in general surgery, cardiology and feline medicine and have undertaken many courses over the years. I am also qualified in veterinary acupuncture, which can be a useful, complimentary treatment for many conditions.
The Manro family has a dog - Bagel The Beagle, who visits the Surbiton practice and will often be found greeting all our clients and patients, alongside the team.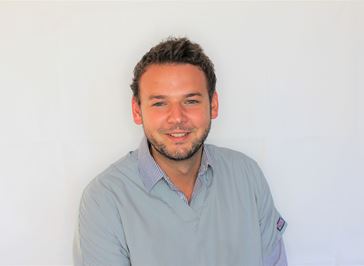 Thomas Bacon
Associate Veterinary Surgeon
I graduated from Liverpool University, with a distinction and then spent six months in spay clinics abroad. I joined the Voo Team in December 2016. I love that no day is the same, and that there is a good mix of surgery and medicine.
I enjoy all aspects of internal medicine, however I have a specific interest in oncology, cardiology and neurology. We provide a gold standard of care across the Group, with an integrated, proactive approach to veterinary medicine and pet healthcare. We offer primary, specialist, 24hr emergency and hospital care. Our hospital has state-of-the-art facilities and equipment, which supports a very experienced team and our aim to uncover the root cause of an illness, so we are able to establish the best treatment plan for recovery.
I have a Jack Russell called Snoop, and a cat called Rocky.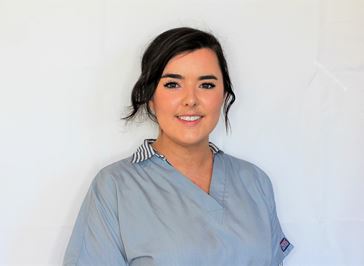 Elizabeth Galligan
Associate Veterinary Surgeon
I enjoy the variety of each day and being able to work on both first opinion and more specialist and emergency cases. It's very satisfying to be able to follow a case through, usually without needing to refer it to another hospital. I've gained a lot of experience in my first year of working and we have a very strong, supportive team.  
Everyone in the team is highly motivated and hard working. We always prioritise the patients' well being and provide the best care we can for them. We also have access to various external specialists so we can provide the best diagnostic and therapeutic options for clients whilst maintaining continuity with the vets they see.
I have a cat called Gremlin and I recently re-homed a dog called Sol.
I graduated from the Royal Veterinary College in 2017 and soon after started working at Voo. As a student I volunteered at a charity practice in Cyprus which helped me gain more surgical experience and allowed me to help with their trap-neuter-return programme. 
I have a particular interest in neurology and aim to do further study and qualifications in this field. I also enjoy emergency and critical care and internal medicine.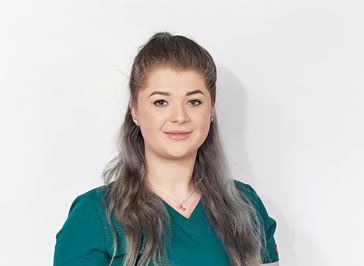 Freya Batty Registered Veterinary Nurse
Specialist Services Veterinary Nurse
I came straight into veterinary nursing after completing my A-Levels, initially working at the Cobham Practice, before moving over to the Surbiton Hospital and qualifying in 2014.
I deal with the specialist surgeries and I really enjoy seeing pets leave the hospital comfortable and happy, with the condition they came in with repaired and resolved. It is lovely to see them at future appointments and throughout their road to recovery.
I have a particular interest in surgical nursing and anaesthesia. I have a huge soft-spot for Bulldogs, their unique characters always make them a pleasure to treat. We have a great team to work with. We all care passionately about animals, and each pet is cared for with its own needs and personality kept in mind. Our team always ensures each and every pet receives the very best of care.
I have two dogs, a rescue Lurcher Cross called Bob, and a French Bulldog named Percy and the latest addition to the family is a Russian Tortoise called Tortellini.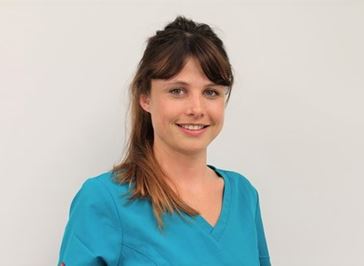 Amber Widdett Registered Veterinary Nurse
Specialist Services Veterinary Nurse
I have always wanted to be a veterinary nurse and was so happy to be given the opportunity to join the Voo team three years ago. As well as having the latest, state-of-the-art equipment and facilities, to support a knowledgeable and experienced team, we create personal, individual treatment plans for every patient, to ensure the very best outcome possible.
I love how every day is different and I really enjoy getting to know our patients and their owners, especially during hospital stays, where we can really get to know our patients, spending extra time to care and comfort them, to aid their recovery. It's also very rewarding seeing puppies and kittens grow with us, through adolescence and into adulthood. I am particularly interested in animal behaviour and would like to specialise in this subject in the future.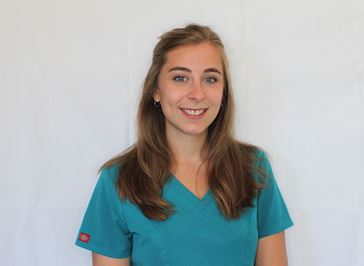 Stephanie Maitre Registered Veterinary Nurse
Primary Care Registered Veterinary Nurse
I joined Voo in 2015, as a kennel assistant, after studying Animal Management Level 3 for 2 years at Nescot College in Epsom. I am currently studying to become a qualified Veterinary Nurse.
In my role, I really enjoy learning something new every day. I also love seeing my favourite clients and patients whenever they come in to the practice or hospital. I have a particular interest in inpatient care and exotics, in which I'd love to further develop my knowledge and experience. We provide excellent care for our patients, 24 hours a day, 7 days a week. We also have a very experienced specialist team and a dedicated 24hr emergency care team at the hospital, which means we rarely need to refer our patients to an unfamiliar, external clinic.
I have a few pets at home including a guinea pig called Bam Bam, a rabbit named Turnip and a tortoise named Mr Wilson. 
Charlotte Shepherd
Emergency and Critical Care Trainee Nurse
My favourite part of working at Voo is that every day is different! As I am part of the Hospital/Emergency team it means that I work closely with the inpatients and get to see the real difference that the treatment or surgeries they have at Voo makes, it is extremely rewarding. Every member of staff is caring and works together to achieve excellent care for each of the patients. My interests include inpatient care and veterinary radiography.
Prior to joining Voo I previously worked at West Middlesex hospital and European scanning centre and have a first-class degree in diagnostic radiography, but I wanted a change of career working closely with animals.
At home I have a kitten called Bourbon who is very mischievous!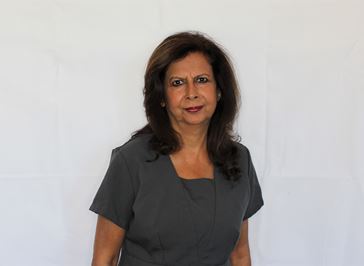 Ritu Manro
Referrals Manager
I started working in Surbiton in 2004, after my son, Kavit, said I was good with people and could help with reception. I have really enjoyed the role ever since I started.
The group has grown considerably, but we maintain our friendly, approachable and personal service. I am responsible for patient transfers into the hospital and the co-ordination of the specialist team that works here, alongside the primary, 24hr emergency and hospital care team.
I understand how distressing it is when pets are unwell and need hospitalisation or specialist attention. I am here to support and ease the process and keep all our clients informed on their pet's progress throughout their treatment plan.
I know that our team will give your pet the very best of care and we are here to help whenever we are needed, round the clock. This is something I am very proud of. 
The Manro family has a dog - Bagel The Beagle, who visits the Surbiton practice and will often be found greeting all our clients and patients, alongside the team.
Charlotte Mulligan
Referrals Receptionist
I work closely with the different specialists that we work with, and find the specialist surgeries really interesting. 
I love following the cases through the hospital, supporting clients through a difficult time and find it very rewarding to see them go home healthy and happy.  
I think it's great that we provide excellent care 24 hours a day, 7 days a week with our emergency care team at the hospital. We have also recently had a CT machine installed which is amazing as we are able to diagnose and treat rapidly. 
At home I have a Rescue Black Labrador called Gus. 
Prior to working at Voo I previously worked at Kingston Hospital in the Radiology Department, but wanted a change of career, working closely with animals and making the process a lot less stressful for their owners.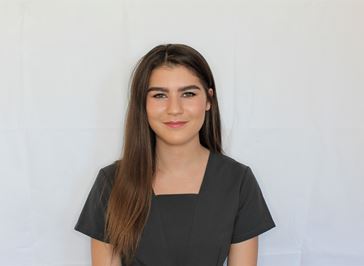 Zoe Blackmore
Referrals Customer Services Manager
A large part of my role is supporting our inpatient team, meaning that I see some of our most poorly patients, it is so rewarding to see the amazing work that all the team do in the journey from hospitalisation to the patient returning home happy and healthy.
I love getting to know our clients and their pets, supporting them through naturally stressful times is a really important aspect of my role.
I find it fascinating to watch surgeries and I have learnt so much working here. I have always had an interest in animals and chose to study Zoology for my university degree.
I have a 10 year old Russian blue called Socks. He is constantly getting into fights with other cats but is very affectionate to people!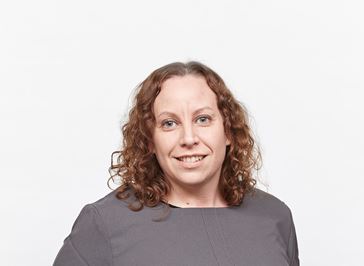 Ruth Dongray
Customer Service Manager
Prior to joining Voo as a Customer Services Manager, I worked at Battersea Dogs & Cats Home for 16 years, as a Re-homing & Welfare manager. I have a BTEC first diploma and NVQ levels 1, 2 and 3 in Animal Care. I've also attended many different courses and training sessions on dog law, dog training and dog behaviour.
We really take the time to get to know our patients, which, as well as providing the very best treatment plans, is key to supporting their happiness, health and well-being. I really enjoy meeting new clients, getting to know them and their pets, helping them to feel comfortable and at ease when they visit us. We take special care with anxious or nervous patients, building confidence, to ensure a visit to the vet is as positive and stress-free as possible. I was a client at Voo long before I joined the team and really look forward to welcoming you and your pets to our practice. I have a rescue dog called Chloe, a 4 year old Chihuahua Cross.
Lauren Carter
Customer Care Receptionist
Services
Free 2nd opinion?
If, on the rare occasion, you're unsure about a diagnosis, we offer a free 2nd opinion with one of our specialist team
What to know more?
Simply click the button below and we'll contact you to understand how we may help you and your pet